CONOZCA EL SALVADOR
Gruta del Espíritu Santo, Corinto, Morazán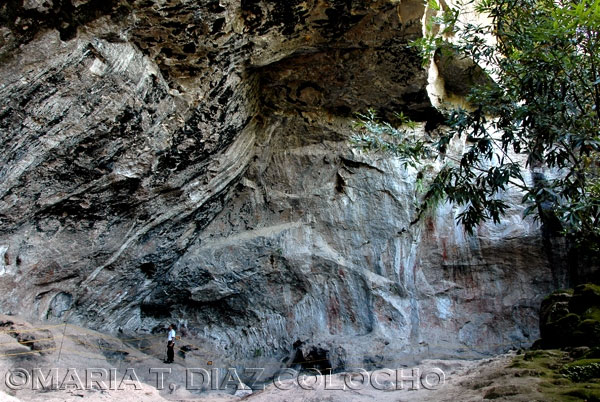 The Rock Art of the Corinto Cave
The cave – Gruta del Espiritu Santo – is located approximately
2-kms north of the small market town of Corinto, in the north east of
the Morazan Department of El Salvador, a 3 1/2 hour drive from the
capital. The entire region is volcanic and heavily forested.

The cave's dimensions are approximately 60m width,
30m height and 20m depth.



Seleccione una Fotografía
1
2
3
4
5
6
7
8
9
10
Siguiente
>>